We Bought A Home
"Sometimes when you let go of trying to achieve a goal it just comes out of nowhere"
…so HAPPY to share this amazing news today… TONY and I have BOUGHT a HOUSE!!!
This has been a secret for over a month with only a few people knowing what has been happening behind our crazy doors this past month.
Buying a house during the Christmas period is not ideal and never recommend it to anyone… however, this was not a planned endeavour as we had given up on the idea of buying a house. As soon as we both agreed to not worry about it… we spotted a little gem in East Victoria Park.
We will be getting our keys this Wednesday and be sharing more stories over the next few weeks on this exciting new change in our lives.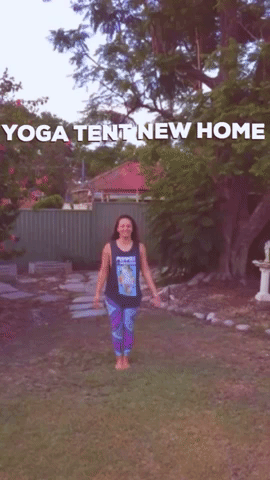 Our house is small which is what I LOVE about it… I wanted to live in the VW Kombi but couldn't do that if I wanted to run my Yoga Tent business in my backyard. Then I thought about living in a Tiny Home but there is so much to learn and know about investing in a tiny home even though I think this MOVEMENT is truly amazing.
We knew that we wanted to live in East Victoria Park as we created a really awesome community here with current friends and with my yoga students. We also knew we need to have land for the tent and this home ticked off these two boxes right away.
I will be sharing photos of what it looks like soon and how we plan to shape it into our own style for the future.
We got a beautiful jacaranda tree in our yard that needs to have a tree house in it one day. Imagine having your office in a tree house… oh man… it would be amazing.